Diggerman Training is pleased to announce that we now offer online theory.
In recent times, many training organisations, schools, and universities have moved toward online learning. We wanted to offer our students that option too, so we did, you can now complete your theory online for many of our courses. You'll still need to come in and complete the practical element of your training, but this option allows you to cut down on the in-person component of your training.
This is the perfect option for anyone that can't spare a day off work, for someone that likes learning at their own pace, or just has better things to do the day we offer in-person theory. The choice is yours, in-person or online.
If your choice is online theory, the material and assessment is the same, but you can do it when you want and take as long as you want.
We're really happy with how it's turned out and we hope you will too. Go take a look for yourself, you can make an account and see which courses currently offer online theory.
How to Access:
You can access our Online Training Portal through the top of the Diggerman Website:
Login or Create a new account.
Then, select your courses and begin!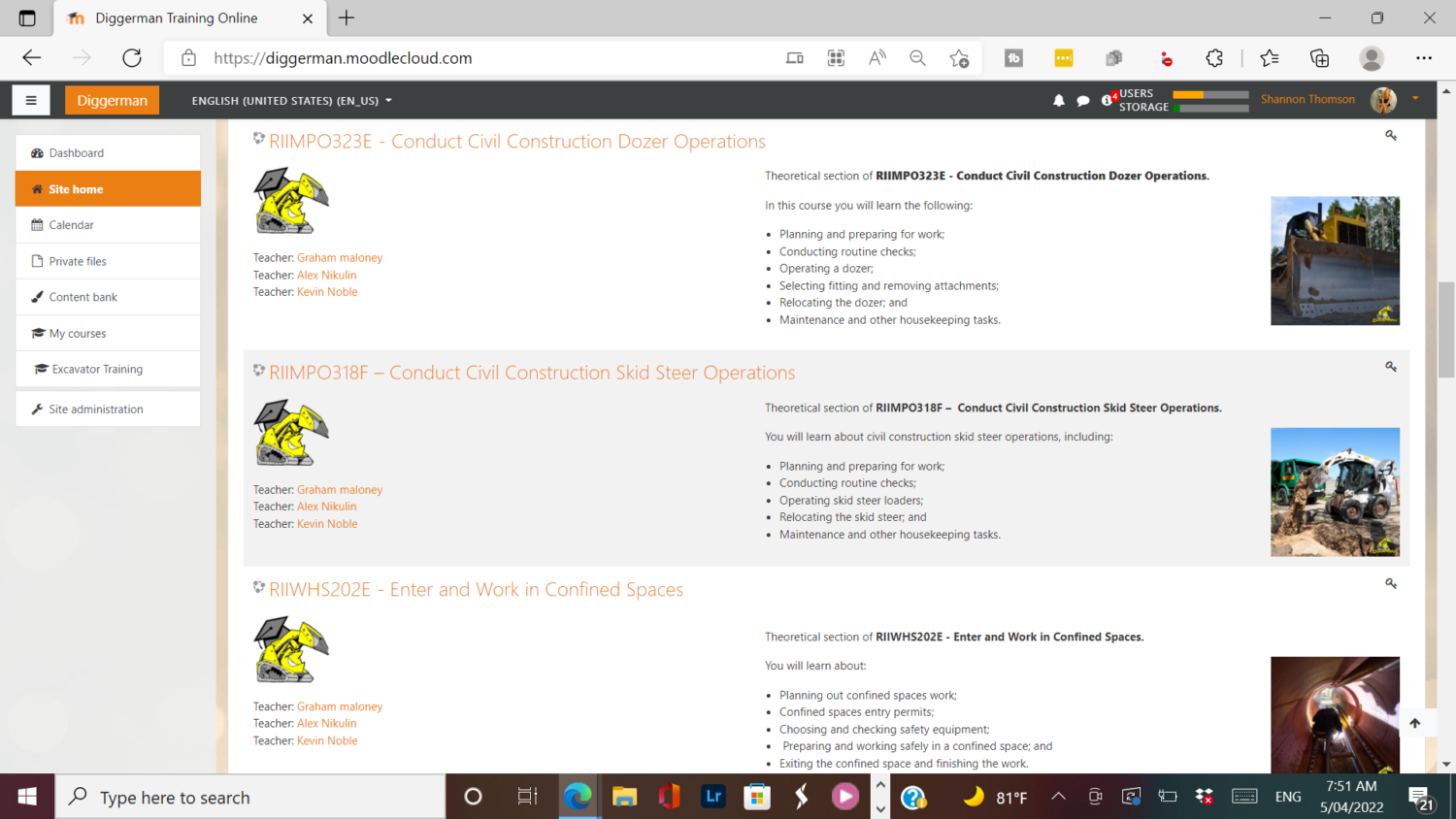 Thanks,
The Diggerman Team