Unlock bright opportunities and take your Dogman career to new heights with an exclusive Dogman training course. Choosing the right training provider is crucial, considering the high-risk nature of the work.
Look no further than Diggerman Training on the Sunshine Coast, the industry's premier trainer for Dogman courses. By enrolling in their cpccldg3001 licence to perform dogging operations course, you'll be on track to obtain your coveted Dogman ticket.
Don't miss out on the chance to acquire the essential knowledge and skills required for Dogging operations. With our comprehensive Dogman course, you'll become a qualified handler, paving the way to your dream job.
Upon successfully completing this course, you'll possess the basic knowledge, fundamental expertise, abilities, and real-world experience necessary to carry out dogging operations in a safe working environment. Don't delay your success any longer—enroll today!
Getting a dogman ticket: which training course is right for you?
Prepare yourself for a rewarding career as a certified Dogman in the construction industry by enrolling in our comprehensive Dogman course. This essential training equips individuals with the necessary skills to excel in dogging activities. From selecting and inspecting lifting equipment to mastering slinging techniques and communicating effectively with crane operators, our course ensures you can confidently perform these tasks while prioritizing a safe working environment. Don't miss the opportunity to obtain your Dogman ticket and unlock a world of professional possibilities.
Once you have completed the required courses, you can apply to your local workplace health and safety authority for a dogman ticket.
Dogging Training Successful Completion Objectives
On successful completion of the course, a student will have gained the following skills and knowledge for the following activities.
Plan the job
Strategic planning on how to carry out the job to complete the task given will give priority to everyone's safety.
Select and inspect lifting gear
Selection and inspection of lifting gear and slinging techniques.
Prepare site and lifting equipment
Ensure that the site to operate is safe and the lifting equipment is working.
Safely sling loads
Use the appropriate slinging techniques and perform operational checks.
Understanding how to communicate with a crane operator
Be the eyes of crane operators and perform effective communication. The importance of communication equipment such as whistles and two-way radios and the use of appropriate signals including hand signals is a top priority to convey a proper message to a crane operator.
How to maintain a safe working environment
Work Safely in the Construction Industry and demonstrate competency. Observe maintenance of equipment and isolation procedures to follow Personal Protective Equipment such as steel cap boots, high visibility shirt, hard hat, and safety glasses.
Identify hazards such as faulty equipment, ground stability, and overhead power lines and apply the appropriate control measures
How to use appropriate dogging equipment
Demonstrate equipment Perform task Shut down a job and clean up.
Choose Diggerman Training For Leading Safety Training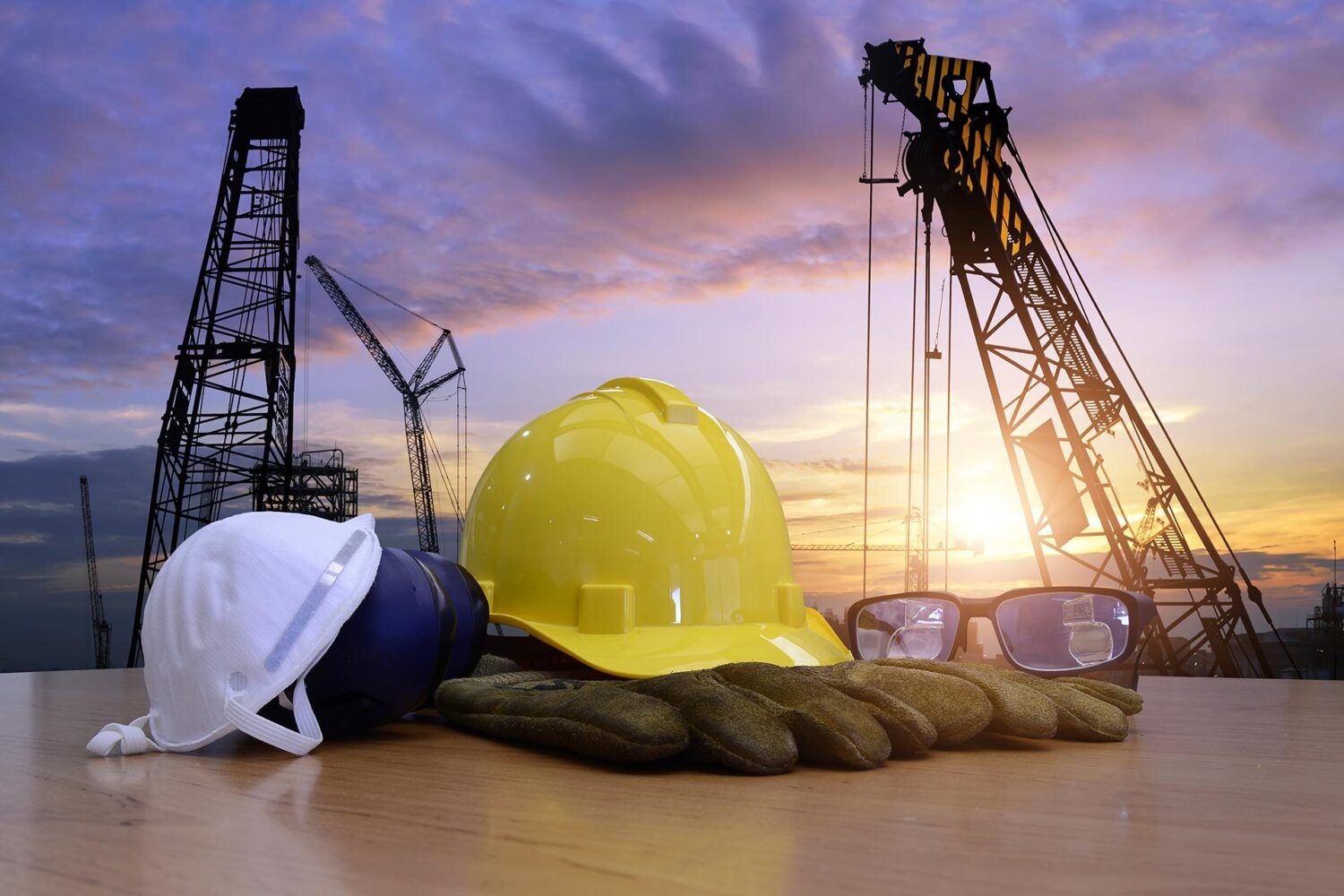 Make the smart choice and select Diggerman as your premier destination for dogging courses. We take pride in providing nationally accredited training that caters to the unique requirements of our students, ensuring they acquire the essential skills for success in their desired industry.
We are committed to allowing you to acquire your Dogman ticket to open more opportunities in your construction career. Join us and reach your dream cpccldg3001 licence to perform dogging.
How long does the dogging course take?
The dogging course will run for 5 days. This will be taught by highly qualified trainers through written and practical teachings at their on-site training.
Give Your Career A Lift With Dogman Training
Make a first step in acquiring your dream dogman ticket and licence to perform dogging. Give your career a lift by enrolling in a dogman training course.
This dogging training course includes the theoretical and practical components to meet the skills and knowledge required to be able to perform the duties of a dogman for the high-risk work licence class.
The Dogging course enables you to gain employment in various industries including construction, mining, offshore drilling, and more.
Learn More About Our Dogman Course
Learn to perform dogging tasks with our experienced and knowledgeable trainers across a range of areas. Our most popular courses include activities like lifting, access, earthmoving, communicating effectively with a crane operator, and health and safety observation in the workplace.
This unit in its current form meets state and national standard and territory licensing requirements for high risk work. With cpccldg3001 licence to perform a dogging training course.
The course content includes:
Planning the job
Choosing and inspecting the appropriate equipment.
Prepare all lifting equipment according to the manufacturer's instructions.
Perform dogging operations
Shut down a job and clean up
Completing the course will help you embark to be a reasonable health fit for dogging work and a cpccldg3001 licence to perform dogging.
Accredited Dogman Course Sunshine Coast
Diggerman Training is nationally accredited to provide training in workplace health and safety QLD. We have a training site that is conducive to learning and performing dogging operations.
Located at the heart of Sunshine Coast, our training site is accessible for those who are interested to undergo training.
CPCCLDG3001 Licence to perform dogging
Diggerman Training can help you acquire a cpccldg3001 licence to perform dogging operations with their training course. Get your dream high risk work licence and licence to perform dogging. You and your co workers can greatly benefit from this training.
Once you have completed the dogging course, a nationally recognised statement will be issued and the participant can apply for the high-risk work license to perform dogging jobs.
Get your dogman ticket and the road to acquiring a dogging licence to perform dogging techniques and activities.
Start your career in the rigging industry or other construction-related courses, and complete a nationally recognized training course with Diggerman training.
Recognition of Prior Learning (RPL)
Start the process of your RPL and acquire a formal qualification to perform dogging activities and a cpccldg3001 licence to perform. Acquire the necessary knowledge that will contribute to the elevation of your employment status, increase in salary and achieve your dream job.
Experience real-time work simulation through training facilities and be properly prepared to perform dogging with safety. Get loads of practice and complete the course to gain a licence to perform dogging.
Requirements for dogging licence
Once you have completed the dogging course, the next step is to apply for a cpccldg3001 licence to perform dogging.
First, you must meet the minimum age requirement, be physically and mentally fit, and can communicate.
Next, is to undergo a formal training course in dogging. These include theoretical and practical training.
Once the training is completed, you may now apply for a licence to perform dogging. Applying for this license requires taking an exam on theoretical and practical knowledge ( written, oral dn practical).
Once you passed the exams you will be granted the cpccldg3001 licence to perform dogging.
Remember that a Dogman licence card will need renewed every five years.
Conclusion
Kickstart your career in the thriving earthmoving industry with the top-notch dogging courses offered by Diggerman Training. Our high-quality training equips candidates with the essential skills and knowledge required to excel in this field.
Upon completion, you will be proficient in key tasks such as selecting the right lifting gear for various load-moving scenarios, efficient job planning, meticulous equipment inspection, and thorough site preparation. Our comprehensive training ensures you're fully confident in performing dogging site procedures while prioritizing safety.
Contact us today to discover more about our exceptional dogman courses and training. Take the first step towards a successful career by joining Diggerman Training.